Halsey, where have you been all my life?
Monday, January 04, 2016
New year, new posts. So I figured since music is such a big part of my life, I would share the music that I discover here for all of you who read my blog.
---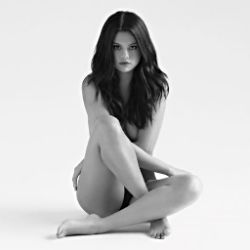 Hands to Myself, Sober, and Good for You by Selena Gomez
Revival by Selena Gomez is the album that is taking away that bubblegum pop image for good. A lot of the songs are full of sultry sounds and even some moaning. As soon as I heard
Good for You
I knew I was going to be obsessed with this song. It's one of those songs that you just listen to and feel more, sexy.
Sober
is a song that I weirdly can relate to. It's just one of those songs that you sing along to passionately in the car. Now my real love of her whole Revival album is
Hands to Myself
. I normally don't like songs that have a lot of things going on but this one totally sold me during the break down when she says, "Can't keep my hands to myself - I mean I could but why would I want to?" That part just won me over in the biggest way.
---
Badlands by Halsey
I am late to the party and this fact hurts me so much! For the longest time I had been meaning to check out Halsey and this album but one thing led to another and it didn't happen. So then you have me at the end of December - the end of 2015, finding this artist who I just, love. I have been listening to this album on rotation for the past week or two and I just love all the songs. The first song that I listened to was Hold Me Down. I don't think I have the words to explain how much I love this song but that opening line "My demons are begging me to open my mouth" / beat just -. This song will always be in my heart since it was my first time with Halsey. The rest of the album is so solid too. I just really appreciate albums that I can let play on shuffle and not feel the need to skip a track.
---
So there you have it, your first taste at Music Monday. Is this a good post? Yay? Nay?
What's your favorite song right now?